Blue Anchor is an independent Registered Investment Advisory firm specializing in Financial Planning, Investment Advice, Retirement Planning, and Major Life Events. Clients have trusted us with more than $65 million in assets under management and are spread across the U.S. - yet know they can always call, text, or email and reach their Blue Anchor team.
We meet and communicate in many ways, whether it be in person or virtually, accessibility and communication are core values at our firm.
We are a fee-only firm. You can be confident the advice we give you is honest, objective, and free of conflicts of interest. We feel strongly that this is the most objective and unbiased way to provide portfolio management and financial planning services. Read more about our fees.
Our Certified Financial Planners follow the Fiduciary Standard of care, requiring that a financial advisor act solely in the client's best interest when offering personalized financial advice.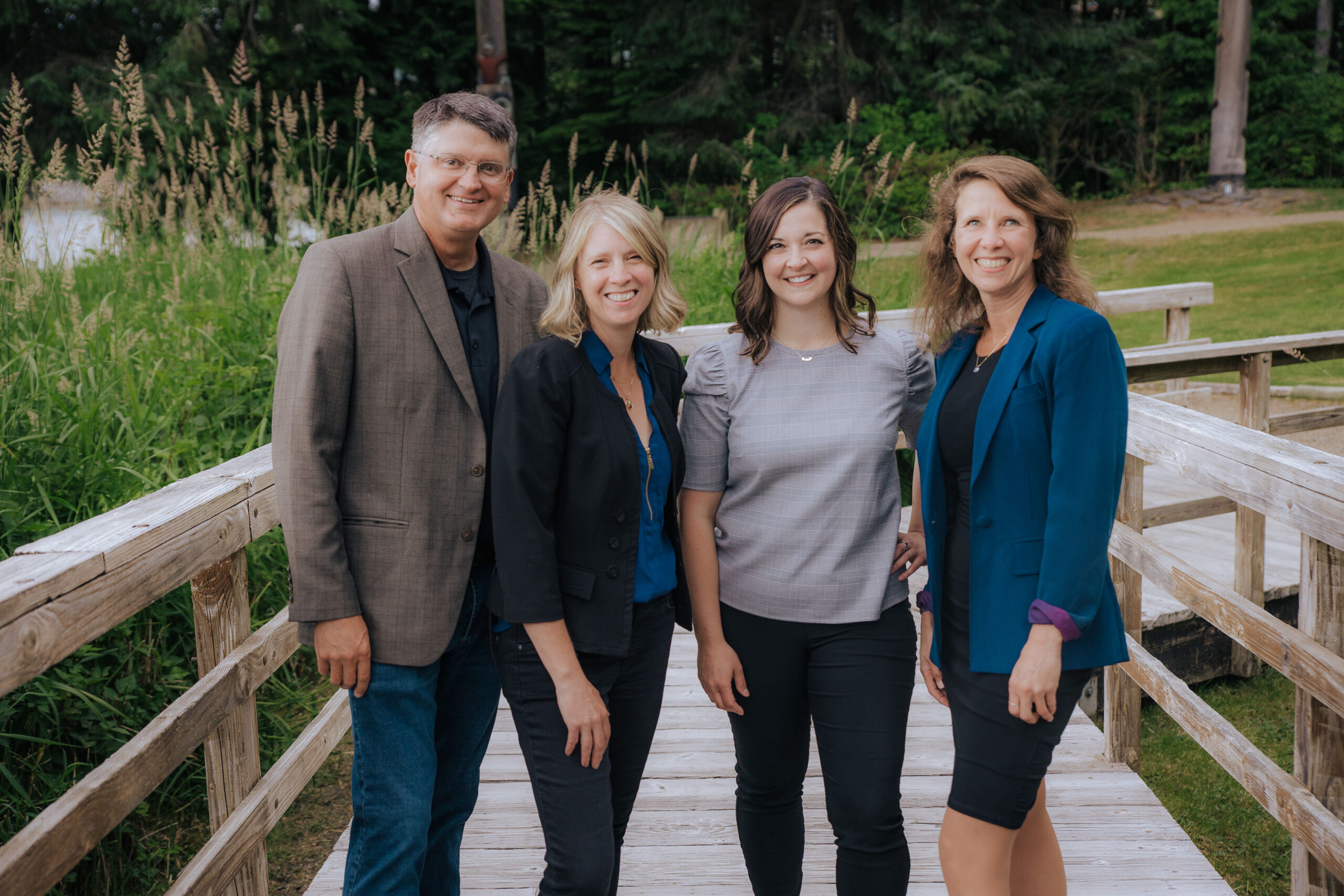 History + Ownership. The firm was founded in 2003 in Ketchikan, Alaska. Christine Eisenhower became a partner in 2012 and in 2020 Matt and Christine became sole owners and operators of the firm. A new branch was opened in Bend, Oregon in 2021. Together, Matt and Christine have more than 30+ years of experience in the financial industry.
Mission. Our mission is to provide customized personal service while safeguarding and growing the financial assets that we manage for you.
Certified Financial Planner™ professionals have completed undergraduate and graduate programs in higher education, which demonstrates a high degree of competency in all areas of financial planning, including investments. The CFP® Board of Standards has a code of ethics that all CFP® professionals must adhere to, prove annually and keep current via testing and professional continuing education requirements. The ethics code is the highest in the financial industry and very comprehensive. The challenges of managing money, giving financial advice, investing for the future and preserving wealth for clients is a serious business. It requires the highest ethics, the best education, the most professional experience and a culture of putting the needs of the client first. Being a CFP® in today's world is the best way to achieve those goals.
To learn more about CFP Professionals, visit LetsMakeAPlan.org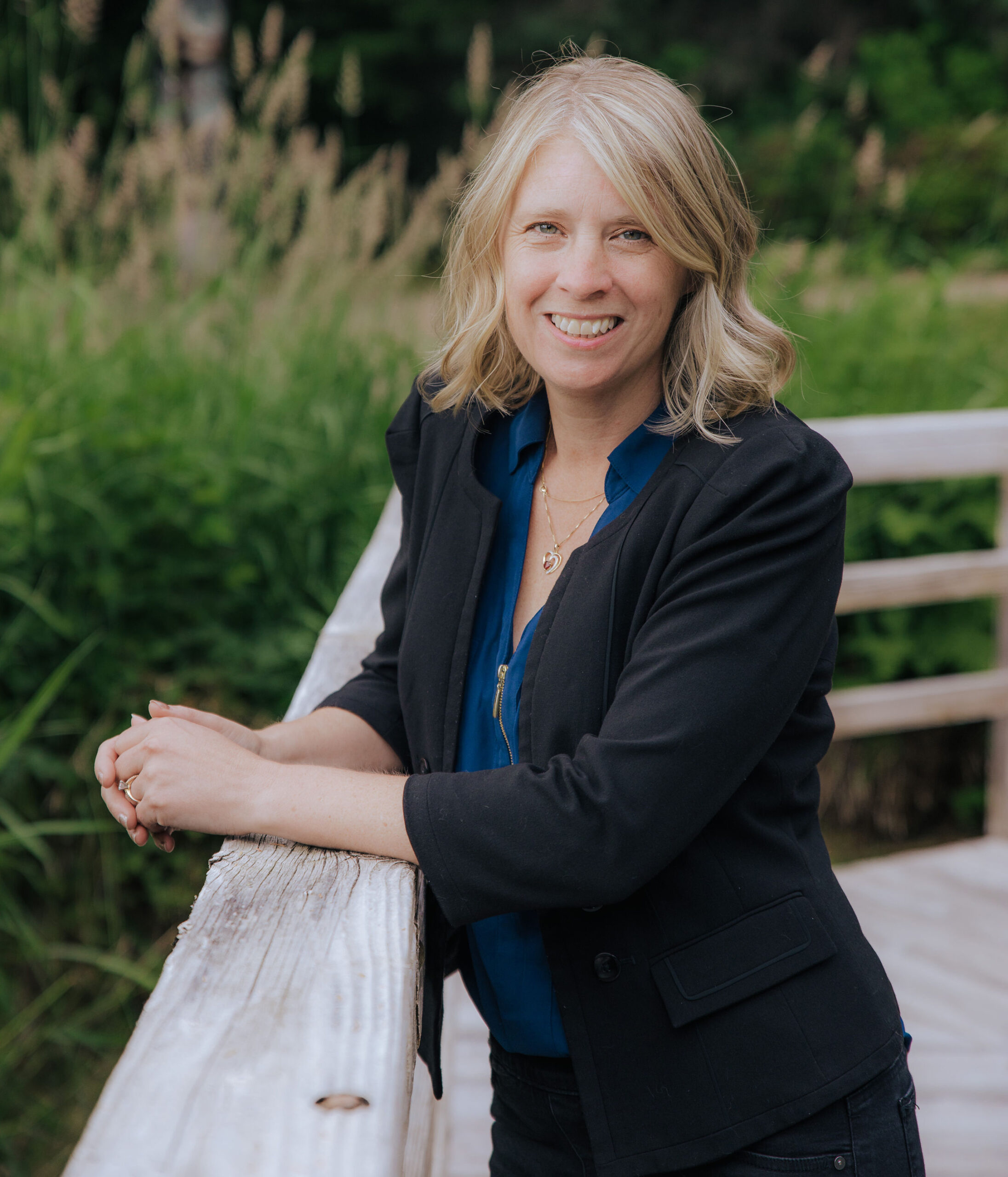 Christine Eisenhower
Financial Advisor, CFP®
Christine is a CFP™ (Certified Financial Planner) and CPA. She holds a degree in accounting and an MBA in Finance from Regis University. Following an 18-year career in accounting and various financial leadership positions, Christine completed her CFP® (Certified Financial Planner) at the College for Financial Planning in 2014. She is also a Certified Divorce Financial Analyst (CDFA®). For more than ten years, Christine has been offering fiduciary financial advice to clients. Christine is grateful for professional relationships built on trust and service. She is particularly attracted to providing women with education, resources and confidence to feel positive and support through their financial journeys.
Christine serves as the Chief Investment Officer for Blue Anchor leading the firm in investment strategies and major portfolio construction.
Christine loves to exercise, read, and spend time with her family.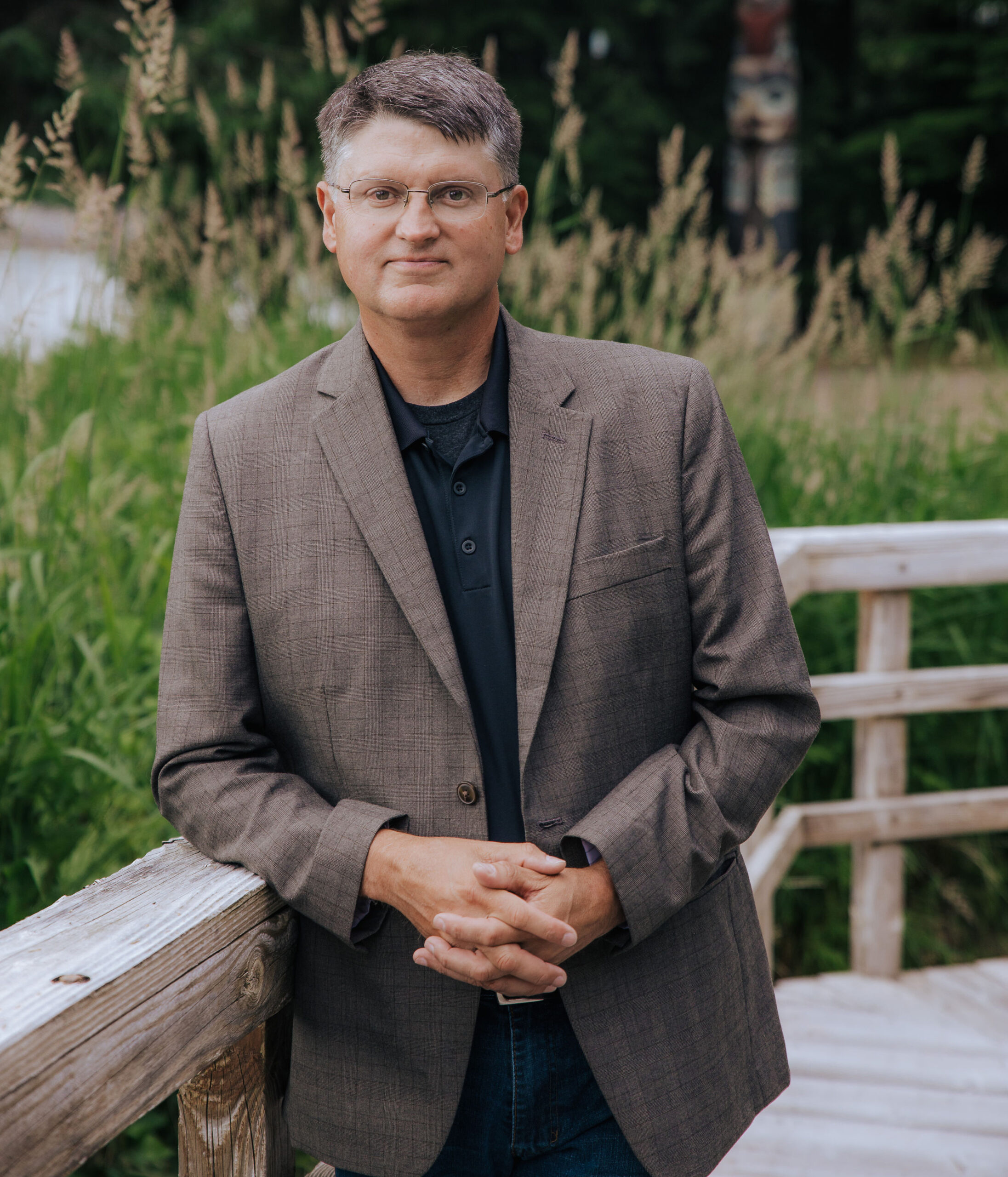 Matt Eisenhower
Financial Advisor, CRPC®
Matt is a CRPC® (Chartered Retirement Planning Counselor). He completed his CFP (Certified Financial Planning) Certification Professional Education Program at the College for Financial Planning in 2019 and passed the FINRA series 65 exam. Matt has more than 20 years leadership in charitable non-profit organizations including investing and managing financial endowments. He holds a B.S. in Human Biology and an advanced degree in Cardiovascular Technology from Geneva College, and a Master of Divinity degree from Northeastern Seminary. Matt serves as CEO of Blue Anchor.
Matt loves fishing, coaching baseball, and spending time with his six boys.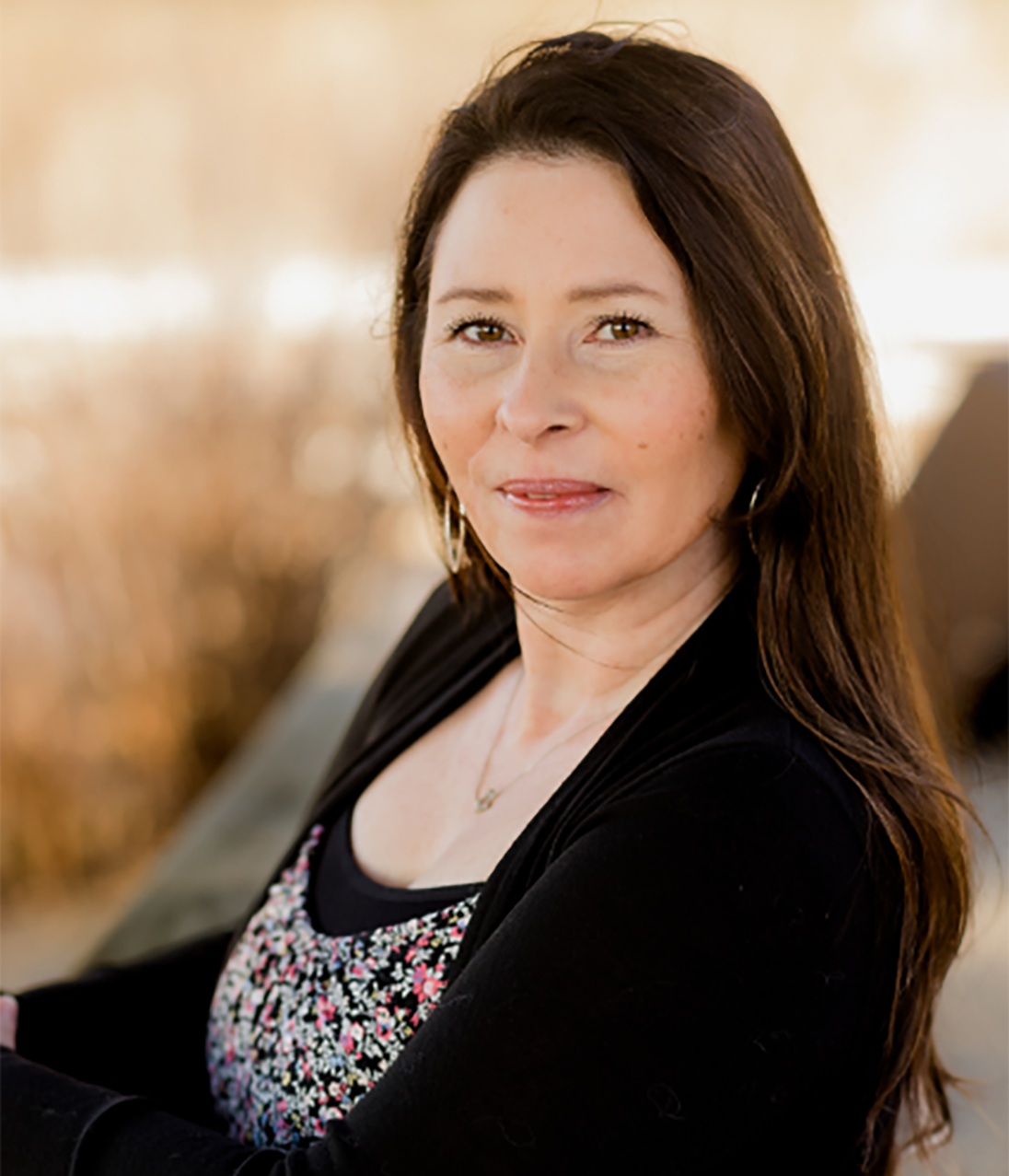 Tawnya Dillard
Client Relationship Coordinator
Tawnya studied business administration at Wenatchee Valley College in Washington. She comes to Blue Anchor with over ten years' experience in the insurance industry, is licensed in property/casualty, life/health and Notary Public with certifications in flood, business, and banking lines. Although we only advise in insurance matters, her experience in a like industry will be extremely valuable. We are excited that Tawnya will serve as a Client Relationship Coordinator and is considering a career as a fully credentialed financial advisor.
In regards to her love for Ketchikan, she says, "I returned to Ketchikan, with my 3 children, in 2011. I love this art community, volunteering, sunsets, kayaking and making dreams come true!"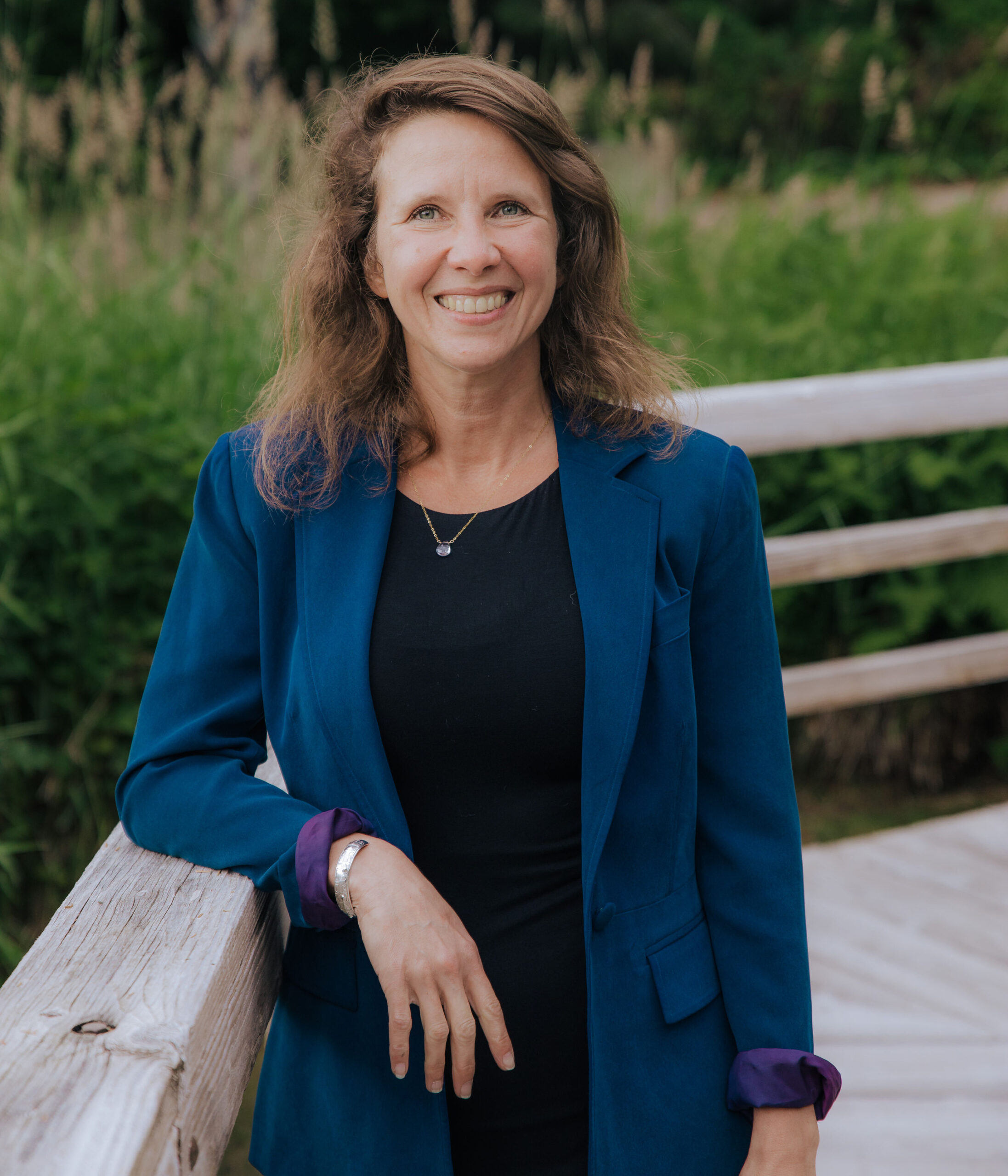 Gail Klein
Client Relationship Coordinator
Prior to joining Blue Anchor Gail had over 25 years of experience in the University of Alaska system focused on supporting students to achieve their academic goals. She was a recipient of the statewide "Make Students Count" award for a high level of dedication to students. She has a BBA from the University of Alaska Fairbanks.
Gail loves spending time with her daughter, traveling, and curling up with a good book.
Choosing a Financial Advisor
Choosing a financial advisor is a big step. We agree. We believe that working with a smaller independent firm allows personal access to your financial advisors not normally found in larger firms, retail brokers, or big banks. We are not controlled or pressured like many larger firms for performance or too many clients. We are focused on you. We approach investing from a financial planning perspective, with a holistic view of the big picture.
We partner with Charles Schwab Institutional Group as custodian of client accounts under our management. As our partner, Schwab transacts the trades in client accounts, keeps records, provides technical support, monthly account statements and secure, encrypted state of the art tech access to client accounts 24/7. Blue Anchor and Schwab do not pay each other any fees, compensation, commissions, or remuneration of any kind.